Once you have the radio out, you will find 3 screws, 2 on the top toward the front and 1 on the back to take the top plate off ( Black Arrows ). You will also see and 2 pry points ( Red Arrows ) to remove the top plate. There are also 2 screws on 1 on each side that you will need to remove so that the module board that the 20 pin connector will need to be soldered onto.
Once the top plate is off and the 2 side screws are out, you can pry the module out ( pry right where you removed the screws ). Here is a pick of the module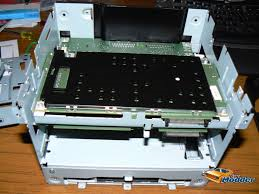 The module itself has 4 screws ( white arrows) that hold on a black plate. There are a few clips (Red Arrows )that hold on the black plate. Just softly pry up on the black plate and it will pull up from those clips.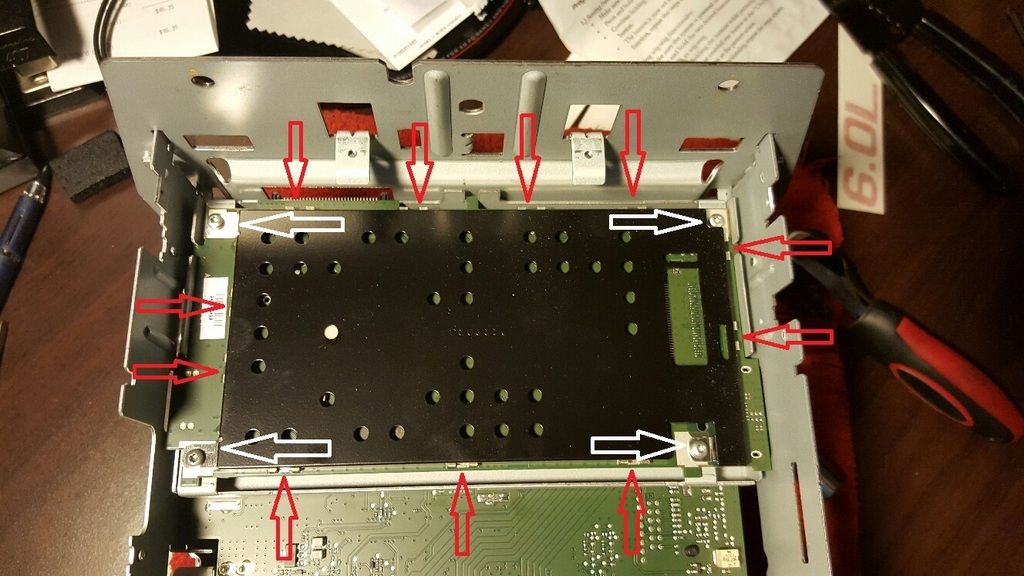 Once the black plate is off you now have access to where you install and solder the connector in. I forgot to take a picture of the connector but you can see where it goes onto the board. You have 4 main holes that hold the connector to the board and the 20 pins. I have marked the 4 pins that are needed for the 2 video feeds. I only soldered these 8 places as that's all that is needed.